STARSHIP ENTERPRISE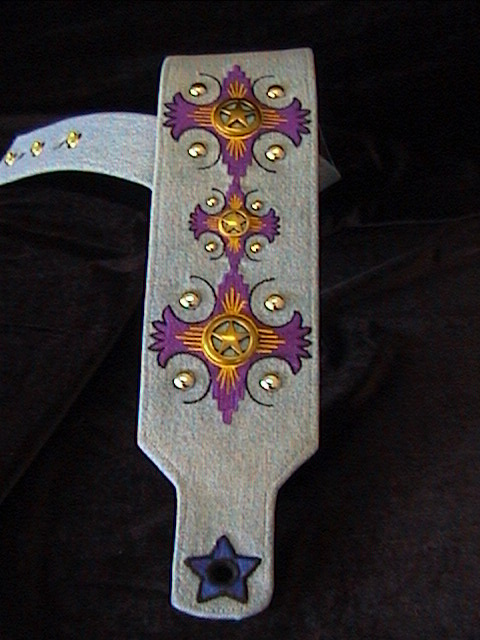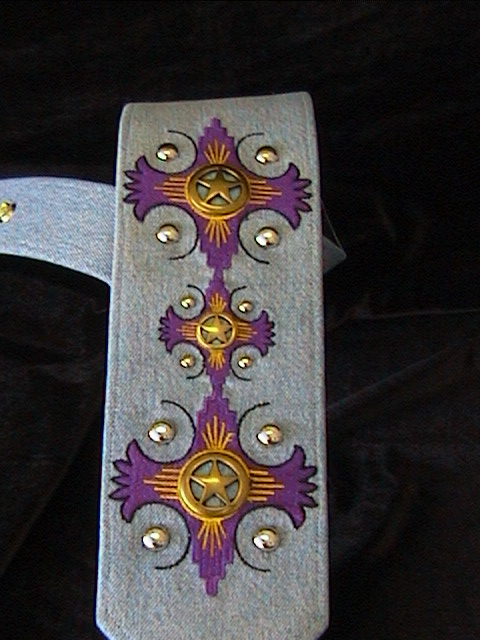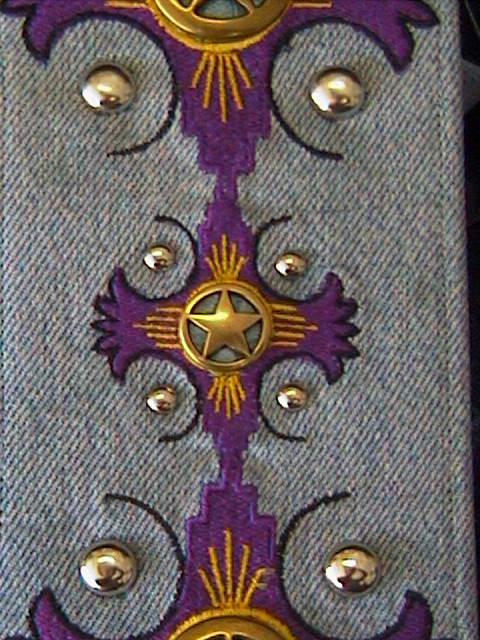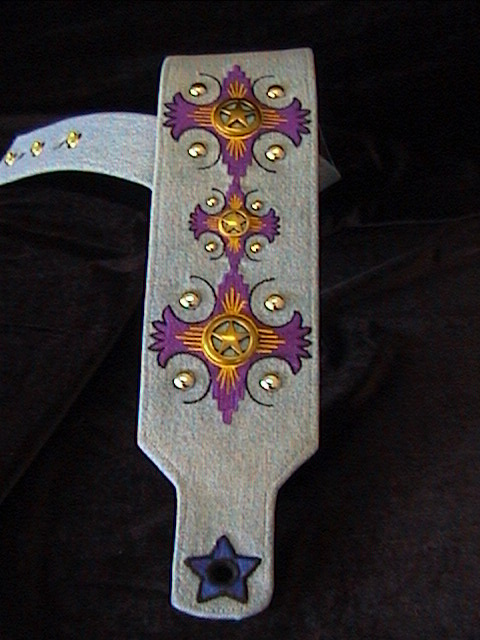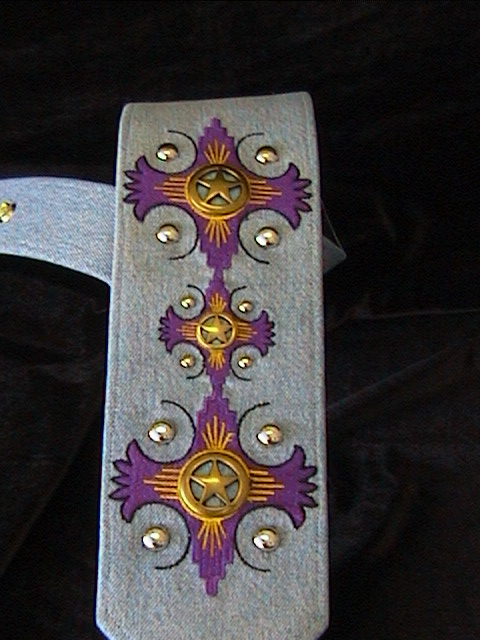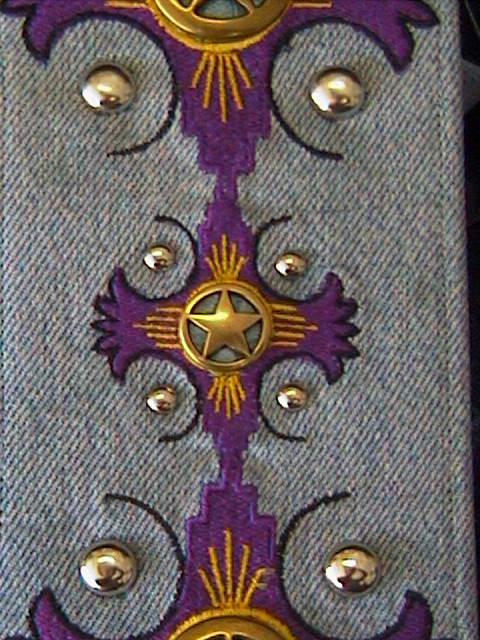 STARSHIP ENTERPRISE
"STARSHIP ENTERPRIZE"
CUSTOM EMBROIDERY by
DIANA OF GUITSTRAPPED
This is a very unique strap made with used "Denim" material..
straight from a washed, soft, pair of pants.. the color is
perfect for any match to any style, color, guitar, and what
ever your wearing on stage that day.. this strap is 4.0 " wide
with a black leather backing.. custom embroidery with
amazing detail and fine quality workmanship.. three brass
stars exactly centered on each design with large silver studs
as an extra accent giving this strap a most unusual
design.....
Blue Starz (tm.) embroidered on each end of the strap gives it that ultra designer look.
Get wrapped in a Guitstrapped strap today and show your colors...
4" wide ultra comfort with Black leather backing, This strap will need a tail attached.
I will need a total length of your current strap from peg hole to peg hole to finish it.
For more information please read my page CUSTOM STRAP ORDERING & DESIGN when ordering a strap.
All straps purchased will be charged a $20.00 FedEx shipping fee, USA only, delivered to your door, no signature required unless you request it.
If you have trouble using Pay Pal on this site Please contact me for information on how to pay for this strap. Guitstrapped.rl@gmail.com